The Rich College Kid Book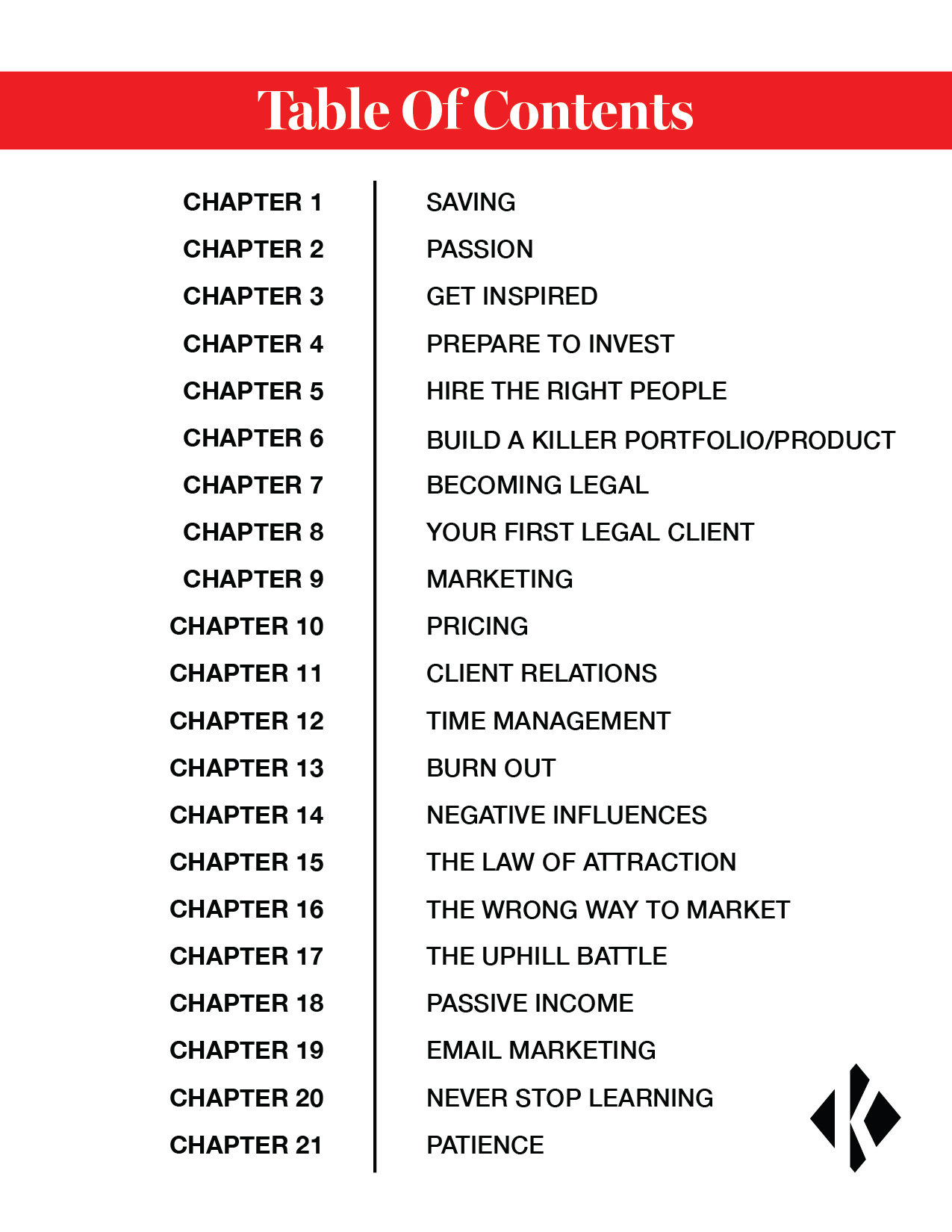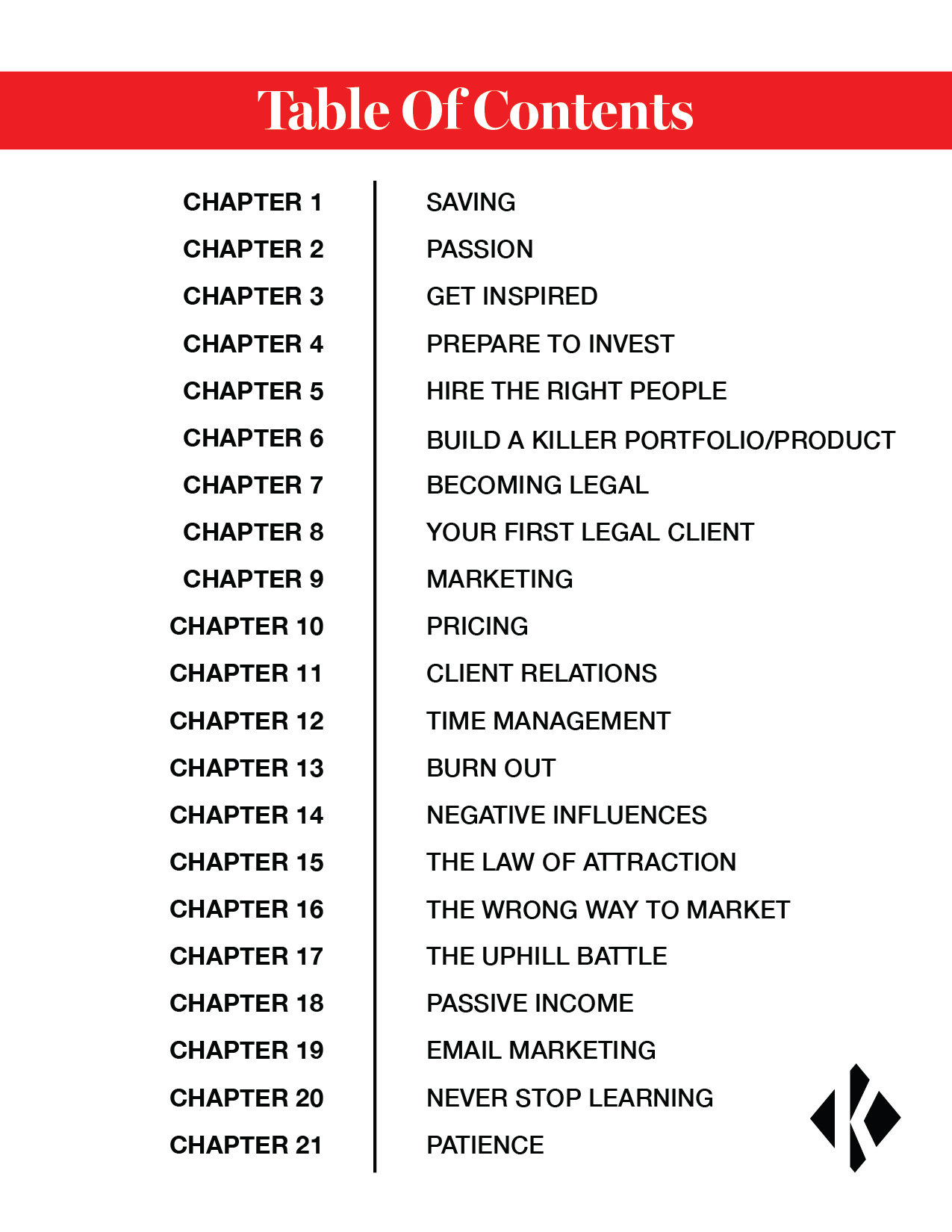 The Rich College Kid Book
During college I founded Kenzi Green Design, a design studio dedicated to building brands.
Most college kids aren't self employed by 21, most college kids don't go from living in a dorm to owning a house, and most college kids don't go from student to CEO in less than 6 months but I did and I want to show you that you can do it too.
Most business books "beat around the bush" but I'm not that kinda girl so I'm offering a book that literally breaks down how to start a business while going to college full time, step by step.
When I realized I wanted to be an entrepreneur I was stuck figuring out how to do everything myself but I did it & I want to make entrepreneurship a little easier on you by sharing everything I learned during my journey.
This is your guide book to go from broke college kid to rich college kid.
The Rich College Kid Book contains everything in the e-book while offering a more "traditional" reading experience.